Complete Communities – Delaware Project Site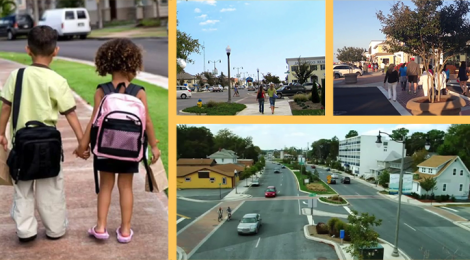 A "complete" community promotes healthy lifestyles, economic growth, and sustainability through an integrated approach to transportation, land-use, and community design.
The Delaware Complete Communities Planning Toolbox is a resource for community leaders and local government officials to utilize:
Complete-Communities Planning Approaches in 5 key area of land use and development.
Complete Streets
Efficient Land Use
Healthy and Livable
Inclusive and Active
Sustainable and Resilient
Community-Design Tools to create places that are dynamic and reflect community changes, oriented toward people not cars, reflective of a town's architectural and cultural heritage, visually attractive and enjoyable, accessible and inclusive, and economically vibrant.
Public Engagement Strategies to foster communication with residents about community development plans.
To learn more please visit: http://www.completecommunitiesde.org/
For further questions please email University of Delaware's Institute for Public Administration Policy Specialist Sarah Pragg at pragg@udel.edu.
Tags: Complete Communities, Delaware Complete Communities Planning Toolbox, Delaware Project Site, economic growth, healthy lifestyles